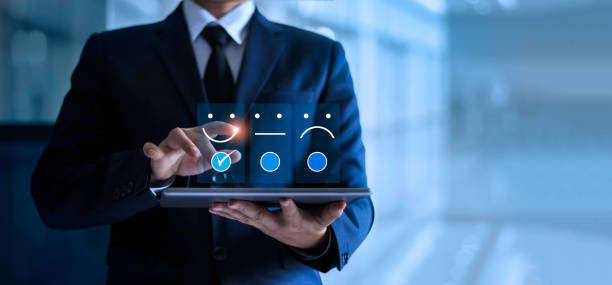 Many startups don't know what Fulfillment Process is, even if they are already doing it with their e-commerce business. Basically it's the complete process of the following:
Orders from Manufacturer > Products Shipped to your Warehouse > Products Received> Processing > Stored in Inventory > Received an Order from Sales Channels> Processing > Packing > Picking > Shipping
The flow rings a bell, right? It's basically the process of your online store business. And that process is vital. In fact, an effective strategy of fulfillment can help a store to stay competitive, grow, and create loyal customers. If you're a startup, this post is to get you prepared. If you've been running your business for quite some time now and having difficulty with this process, better read on too.
Impact of Fulfillment Process
If your business' fulfillment process doesn't run smoothly, there's only one direction it will go, downfall. You read it right. Even if you have that awesome website, the best product, and a sales panel that drives customers straight to checkout. I'm not trying to scare you. That's just a fact. But let us learn from mistakes.
According to research by Arvato to 2,000 US Shoppers, if the delivery cost is too expensive, 54% are abandoning their online shopping basket. It is also mentioned that a quarter portion cancels their orders if the delivery is too slow. The study also shows that 83% loves free shipping, 53% is the speed of delivery, and 52% for free returns. 
With those studies in mind, you may be wondering how your business will be able to achieve that, right? The effective fulfillment process is the key, so read on.
Building a Strategy for the Fulfillment Process
I can't really tell you the exact strategy for an effective fulfillment process. First, because it varies from the type of your industry, the size of your business, etc. I mean there are many factors to consider. And you're the only one who can determine those. Second, there's no strategy that fits all kinds of e-commerce businesses. Lastly, doing it by yourself serves as the best teacher. But don't worry, here are the factors you need to keep in mind to create a fulfillment process strategy with some advice.
1. Size and Order Volume
The first thing you need to know to formulate an effective strategy is the following: the number of products you sell, ship, and volume of orders monthly. Low order volume can easily be managed. But for big scales, you might need a full inventory or a warehouse management system. Thus, you need to make sure that your strategies will be able to scale with those numbers. Prediction based on previous months' data would also allow you to prepare an adaptive strategy.
2. Automate Multiple Sales Channels
If you're selling through multiple e-commerce platforms, or marketplaces, or even both, your fulfillment process should easily get the orders from them in a centralized way. An Order Fulfillment software that can integrate with online selling platforms will be the wisest investment. So that any order from those channels will easily be pushed to your fulfillment operations. Inventory management is also the key here. With multiple channels in hand, your stocks should always be updated. You could assign people to do this, or better yet get the right inventory management software.
3. Shipping Zones
Free shipping or affordable shipping rates, and fast delivery is how you'll get satisfied and loyal customers. That's why it's important to form a strategy to where you ship from and to. Minimizing the number of shipping zone, prioritizing central or urban areas, and partnering with reliable ,and don't forget more affordable rates, shipping partner is the best strategy. 
4. Defining Selling Key-Point
If you sell products with customization or made-to-order process, you might wanna do your fulfillment process on a hands-on approach rather than outsourcing it. Especially if you're selling key-point relies on it. So you can ensure that your customer's request or your business' key-points are met.
Third-party Fulfillment or 3PLThird-party Fulfillment or 3PL
As I've said, a large scale of fulfillment can be really difficult. One mistake could end up getting low reviews, miss sales, etc. Luckily, there is an option to easily do this if you are unable to. Outsourcing or third-party fulfillment. It's a leave-it-to-the-pros kind of approach. A 3PL partner can process inventory management, generate optimized picking lists, pack boxes, ship orders, and manage returns. Basically, they can deal with the difficult tasks in the fulfillment process and be cost-effective. There are also 3PLs that offers customer service and many more.
See Also: CHOOSING THE RIGHT SUPPLIER